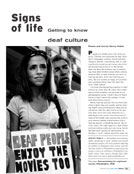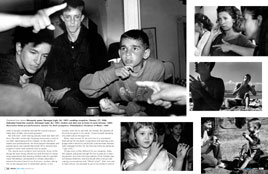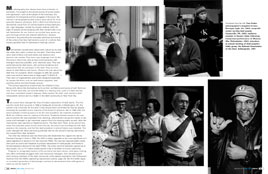 ---
A personal photo project
Signs of Life

Getting to know deaf culture.
Excerpt: I've been photographing aspects of deaf culture for more than 30 years. But unlike many of the projects I've pursued in my photography career, I didn't have to leave home to learn about this subject. It only took becoming a parent. . . .

About the photographer: Harvey Finkle is a Philadelphia-based photographer specializing in social, political and cultural documentary projects. His series of photos depicting ten families of immigrants from various countries that have settled in Philadelphia during the past two decades is due to be exhibited at Philadelphia's Free Public Library from January through April 2003. Other work is on view at www.harveyfinkle.com.


---
(ADVERTISEMENTS)