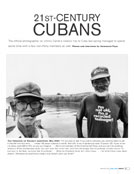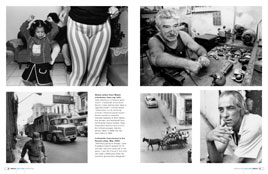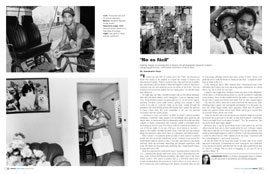 ---
A world away, 90 miles from Miami
21st-Century Cubans

The official photographer on Jimmy Carter's historic trip to Cuba last spring managed to spend some time with a few non–Party members as well.
Excerpt: For eight days last May I traveled around Cuba as the official photographer with President Jimmy Carter's delegation. It was an amazing experience: being whisked around via motorcade by U.S. Secret Service agents; watching President Carter make history; getting close enough to Fidel Castro to be able to count the moles on his back—visible through his guayabera (the loose-fitting summer shirt/jacket worn outside the pants by so many Cuban men). But most remarkable to me were my personal encounters with the Cuban people. . . .

About the photographer: Annemarie Poyo is a freelance photographer based in Atlanta, Georgia, who specializes in documentary and editorial photography.


---
(ADVERTISEMENTS)