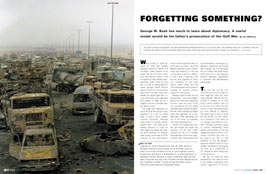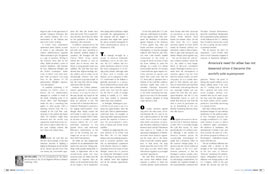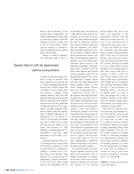 ---
Ten years after Gulf War I
Forgetting Something?

George W. Bush has much to learn about diplomacy. A useful model would be his father's presecution of the 1991 Gulf War against Iraq.

Excerpt: The single most important lesson of the 1991 Gulf War victory is that, powerful as it is, the U.S. needs allies to deter future Saddam Husseins effectively. Although many of the U.S.'s 30-plus coalition partners were a net drain on its military resources, it could not have waged war against Iraq without them. Without, for example, Saudi Arabia's consenting to be the platform for a counterattack, Desert Storm would have been no more than a sea breeze. . . . ¶America's need for allies has not lessened since. . . . Far from ending anti-Americanism around the globe, the end of the Cold War has helped create new opponents of U.S. foreign policy while radicalizing others—as the events of September 11th made stunningly clear.

About the writer: Ian Williams is the UN correspondent for The Nation and the author of The UN for Beginners (Writers & Readers Publishing, 1995).


---
(ADVERTISEMENTS)